Product Overview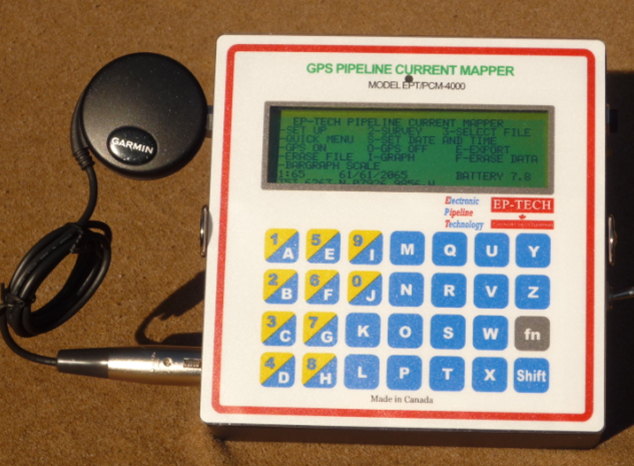 Model: EPT/GCM-4000
Typical Applications
The GPS Pipeline Current Mapper "GPCM" measures the distribution of an impressed test current on a Pipeline network. By measuring the pipeline magnetic field, it is able to measure pipeline current flow. It provides an accurate method of mapping and evaluating the loss of cathodic protection current.
The GPCM measures the current magnitude and direction without any connection. The Interrupter provides the easiest method to change the CP potential to a transmitter signal. This is the Pipeline interruption locator that locates the pipeline by using the LCD Bar graph.
GPCM Data logger flash memory is 2000 Mb capacity. It's USB interface port allows data to be downloaded. The EP-TECH computer software has the ability to graph and present saved data verses number of readings or distance. GPS Coordinates are automatically saved for all readings. It is an easy way to map the pipeline by using the "GPS option".